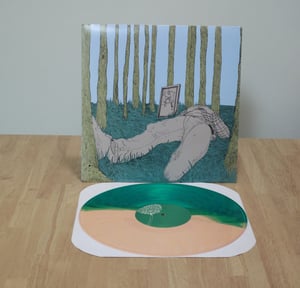 $

10.00 - On Sale
Originally recorded as bonus tracks to accompany the release of "Height" and never officially released to the public, "The Acoustic Sessions" offers eight cuts of Nolan with not much more than a guitar and a keyboard. Its sparse arrangements highlight Nolan's introspective lyrics, catchy melodies and distinct vocal style, succeeding in its goal of breathing new life into familiar songs. This record is essential for fans of Nolan's work both past and present. Each order will come with a digital download of the album.
The pressing info is below:
Half Green, Half Peach (/100) - SOLD OUT
Peach (/150)
Green (/250)
Also available for this release are one-of-a-kind test presses. Each test is accompanied by a jacket hand drawn by LP design artist Jeff Versoi. Blending ideas submitted by fans with his own style, each jacket promises to be something special. Only FIFTEEN of these test presses exist.
SIDE A:
Til It's Done To Death
I Don't Believe You
Screaming Into The Wind
It Takes A Long Time
SIDE B:
Here I Am
Not To Let Go
I Won't Ever Be There
Keep Calm And Carry On